Another great Maker Faire!
Posted on a Sun in May 2011f 2011 by Laird

Cyclcide and Fix the Cycle of Richmond CA celebrated Major Taylor with a Bike Fiesta to promote cycling and community health.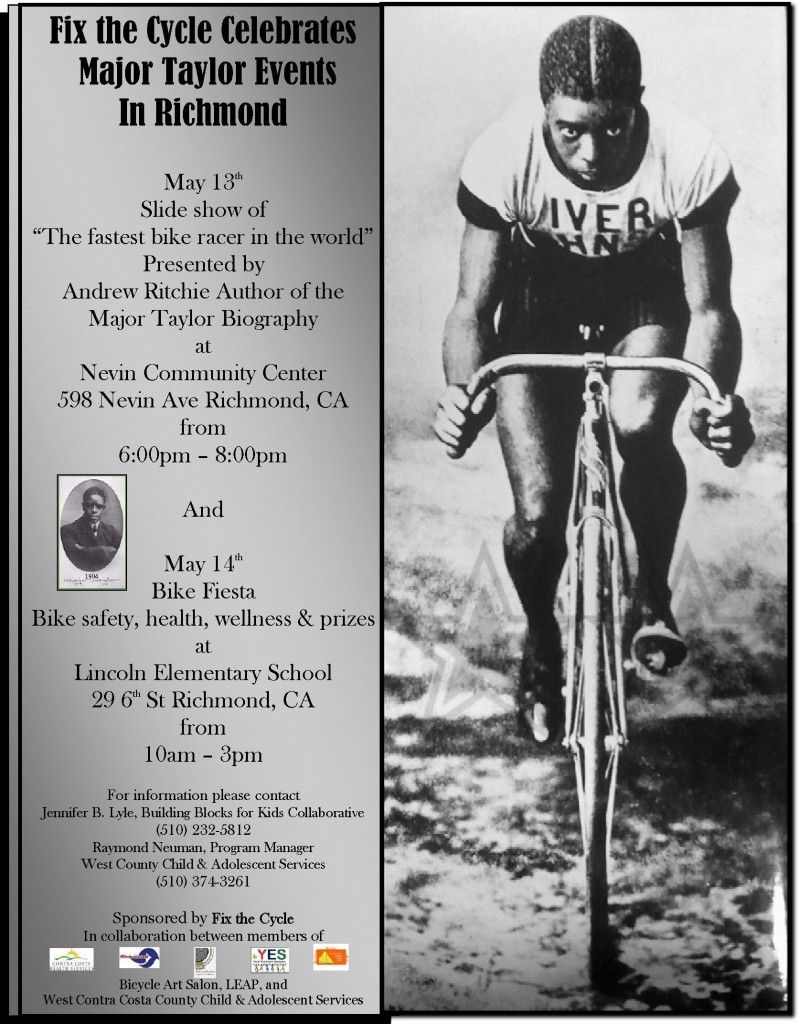 Hosted by Bicycle Art Salon,  Richmond SPOKES, Building blocks for
kids, Contra Costa  County, City of Richmond The Pedler and a number
of community  members and orgs.
Posted on a Tue in May 2011f 2011 by Laird