We're back from tour…
We've got lots of bikes to fix and build, as well as a new bus that need to be painted.


We love your new 1978 Gillig "One More Thing" thou she needs some work…
We are working on ideas for painting the new bus… the last bus had a World War 2 Bomber theme, dedicated to Jarico's grandfather.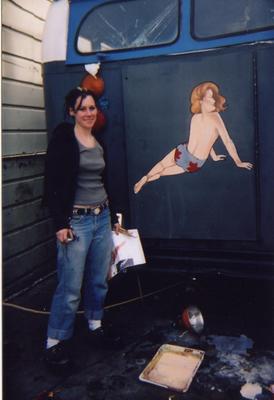 R.I.P Shoo Shoo Baby.
Email your ideas to " buspaint at cyclecide.com " and we will publish the best ideas online and to the news list.