SAT. JUNE 3, 8:30 pm
COOKIE MONGOLOID
death metal cookie monster tribute
http://www.wearemongoloid.com/cookie/index.php
BINKY
mistresses of metal
http://www.binky.tv/
MONGOLOID
not Devo, just an amazing mutation
http://www.wearemongoloid.com/mongoloid/index.htm
WIFEY
DJ BIG DADDY
plus CYCLECIDE rides and contraptions
http://www.cyclecide.com/
ACE AUTO JUNKYARD
2255 McKinnon ave, SF
(near Bayshore Bl and Cesar Chavez st,
hubcap throw from Bayshore Burger King)
$5
a benefit for the cyclecide pedal powered zeppelin
project
wear sensible footwear
rides to bart available to deal with mid-night bay
bridge closureA bebefit for Cyclecide bicycle zeppelin project.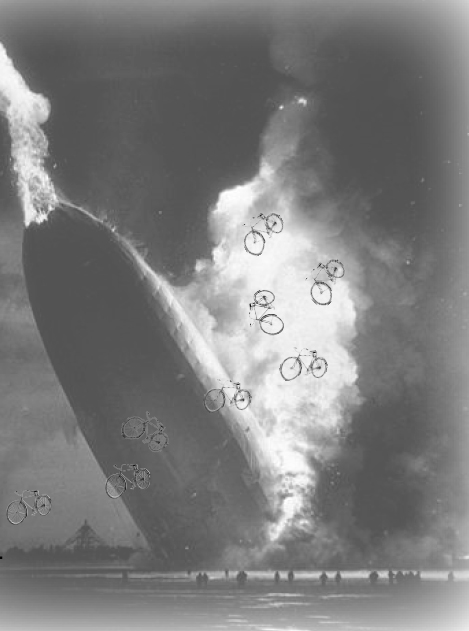 "Could you please add Phillip roebuck to the list of bands playing on the 3rd.He is opening the show. He is a one man banjo band, and he will blow your fucking mindafter you realize you left your jaw dropped on the floor.
Posted on a Sun in May 2006f 2006 by Rudy