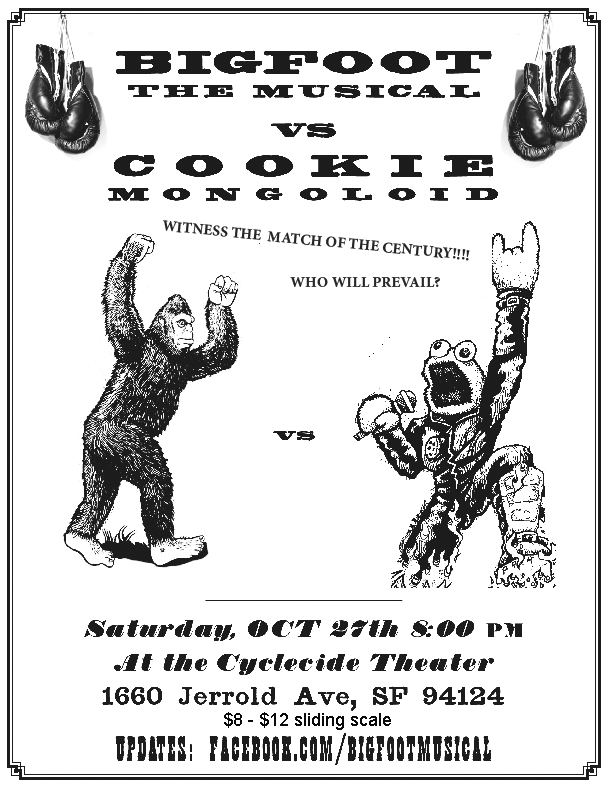 BIGFOOT the Musical vs. COOKIE MONGOLOID
HALLOWEEN WEEKEND 2012
Cyclecide presents a match of monstrous proportions :
The inspiring musical version of the awesome legend of Bigfoot meets the furious Sesame speed metal of Cookie Mongoloid.
DJ Big Daddy spins from his eclectic collection.
Plus: Stoner Jesus and Farmer John
At San Francisco Bayview's new venue of fun and excitement : Cyclecide's Swearhouse.
$8 – $12 sliding scale
Sat. Oct. 27, 8pm
1660 Jerrold Ave., SF
(near 3rd st., 1/2 mile south of Cesar Chavez St.)