Ritual Roasters celebrated its 5 year anniversary with a street party on Saturday May 15th.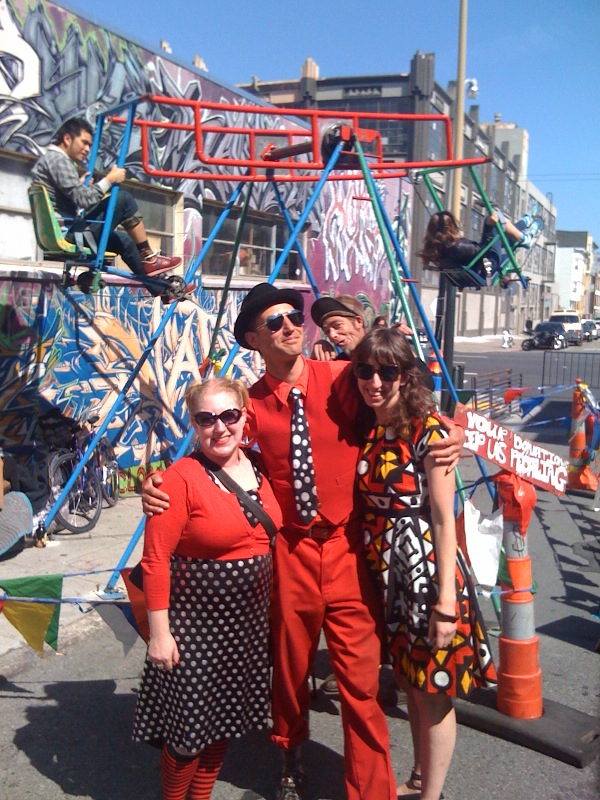 Bike Valet provided by the SF Bike Coalition
Pedal-powered carnival rides by Cyclecide
Trick bikes for you to ride!
Screenprinting with Camputee!
OmniCircus!
Photoboof!
DeliboardSF!
Music by The Yellow Dress!
Food carts!
And of course, COFFEE!